2018 Fall Service Saturday! Denver North
Join us November 3rd! Volunteers will meet at Christ the King School located at 860 Elm St, Denver, CO 80220.
Service Saturdays! run from 8 a.m. – noon and begin with coffee and pastries. Donuts will be provided by City Donuts! 
Be sure to join us for lunch afterwards at The Abbey located at Fairfax and Colfax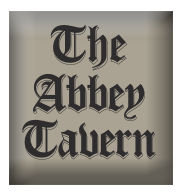 WHAT YOU WILL BE DOING AS A VOLUNTEER
Service Saturday! provides an excellent opportunity for A Little Help members to receive assistance with various home maintenance jobs, such as inspecting handrails, cleaning cupboards and refrigerators, de-cluttering closets, washing windows, dusting cobwebs, touching up paint, polishing furniture and floors, cleaning rugs, organizing paperwork, and just overall yard work.
If you are able, please bring any yard work materials you can. For example:
-gardening tools

-rakes

-leaf blowers

-garbage bags

-gloves

-any other materials that might be helpful
FAQS
-We split into groups of 6-10 individuals, each group will designate a team leader.
-We will have a limited supply of tools that can be provided to you if you cannot bring your own
-Most if not all jobs will include raking leaves and the leaves will need to be transported by you or someone in your group from the home to drop off locations that we will provide to you in the morning.
-Wear clothes that are comfortable and can get dirty.
-Please plan to join us at check-in rain or shine we will get done whatever we can given all weather conditions.
-Groups can or will have to carpool from Christ the King School to the homes we will be helping. NO children or teens should be dropped off without prior transportation arrangements.

-Most teams will be going to 1-2 homes and work should be completed by noon.
Spread the Word
If you haven't already, please check us out and follow us on Facebook, Twitter, and Instagram.
• Main Facebook Page: https://www.facebook.com/alittlehelpCO/
• Twitter: https://twitter.com/alittlehelpco
• Instagram: https://www.instagram.com/alittlehelpco/
When
November 3rd, 2018 8:00 AM through 12:00 PM
Destination
Christ the King School




860 Elm Street




Denver

,

CO

80220




United States